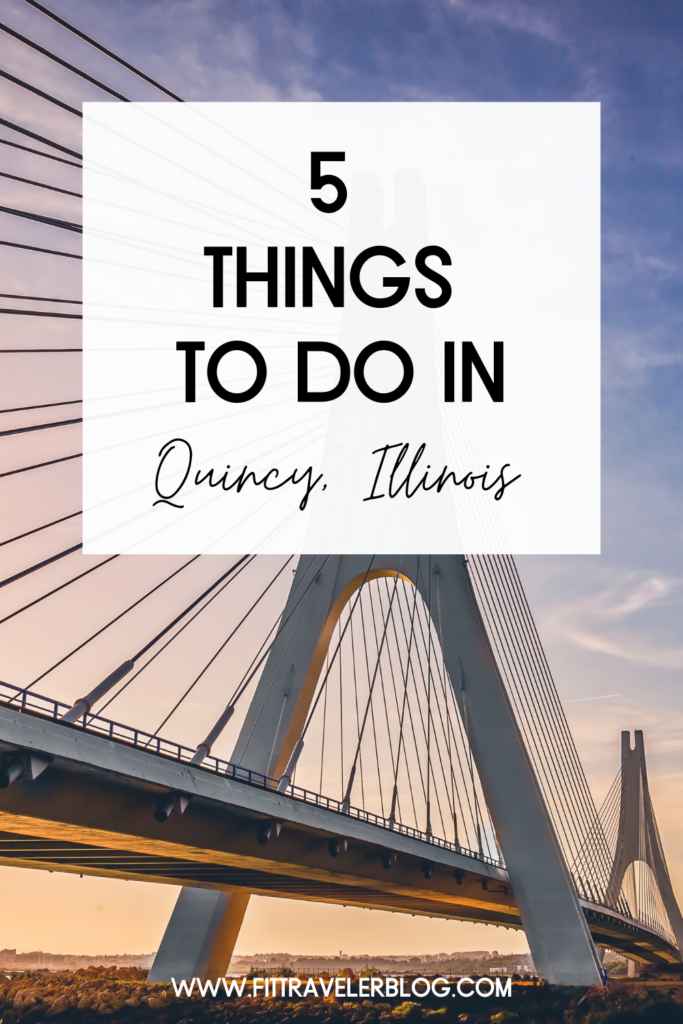 Quincy is home to Gem City, part of the Underground Railroad, a refuge for the Latter Day Saints, and the first African American Priest in the US. Quincy is not a spot that most would recognize in Illinois, but I would highly recommend it to anyone. There is something for everyone. I love how the city has created several iternies and travel guides. I used most of them when planning my weekend trip to Quincy.
Most people don't know this about me but I love history. I love visiting and seeing historic sites, museums, and architecture. Quincy is full of all these. I was shocked to find out Quincy is home to the first African American priest who taught at St. Bonfice Church. That same church is one of the most iconic pictures in Illinois. There are murals throughout the city celebrating the arts.
Obviously, you can't talk about Illinois without talking about Abraham Lincoln. In the middle of downtown is Washington Park. Currently, it's home to a farmers market during the summer, but it's also the home of the Lincoln-Douglas Debate.
St. Bonfice Church
This was the number one thing that I wanted to see in Quincy. From the research, it's one of the tallest churches. It's home to the first African American priest named Augustus.
Centennial Park
Centennial Park is a great spot to watch cars cross the bridge. There are several benches located throughout the park to meet up with friends, catch up with loved ones or enjoy some time to yourself. Bridges are so fascinating to me. I love how almost bridge is different and unique in its own way. There is a splash pad for the hot summer months and every restaurant near by makes a day of it.
Villa Kathrine
Villa Kathrine also serves as a welcome center. I didn't get any pictures because there were tons of people around the building taking pictures for prom. From my research and the SeeQuincy website, this is the starting spot for the bike tour. It seems to be the starting point of several tours. This is also the #1 thing to do in Quincy according to Trip Advisor.
Murals
There are 24 different murals throughout the city. Representing the city's history in a variety of different ways. I think murals are so interesting and unique because of the several different ways the artist can paint the murals.
It's not a mural but I love the pedestrian alley on Maine Street. I almost passed because I was expecting black and blue paint based on a picture I saw. It's actually a two-toned blue passway.
Architecture
I have always had this obsession with architecture. I love the way buildings are built and different over decades and regions. There are so many different styles, and Quincy is no different. I was constantly in awe of the different buildings and houses. See Quincy has a driving tour that includes a map to see all the best architecture the city has to offer. I was only there for a day so I didn't get to everything I wanted, but I know that I'll be back. Quincy has private home tours for groups of 6 or more to view 2-4 homes out of 17 houses included in the East End Historic District.
Quincy is a great spot for a weekend getaway or a quick day trip. There are so many different and unique things going on in the city to be appreciated it. L