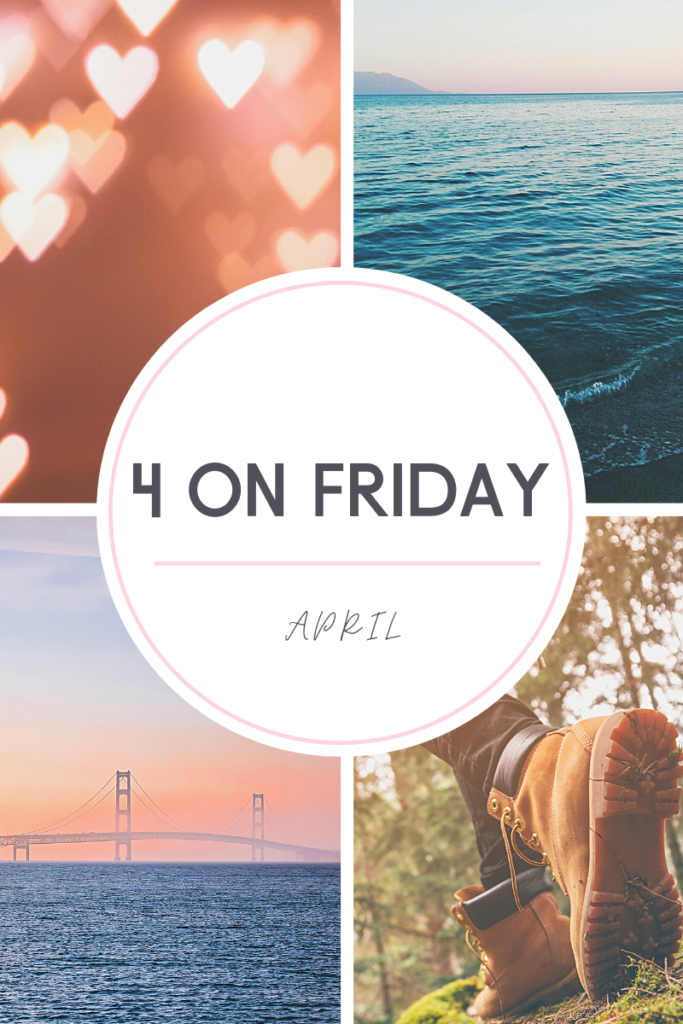 Here's to another month and another Friday. It's 4 things about me on the 4th Friday of each month. I can't to get out and start traveling. I don't often travel in the winter because I don't like cold or winter unless I fly. I save my PTO and plan things from spring to fall. I also recently moved to Illinois so I'm trying to explore my new area. I went to college at Iowa State but I didn't travel to Chicago or Illinois much. My first trip to Chicago was last year for my birthday for the opening of the Museum of Ice Cream. (LINK ICE CREAM TOUR)
Kansas City Parade of Hearts
This is the second year that hearts will be placed around the Kansas City area. I went last year in July, but most of the hearts were gone. I didn't realize it until after we were there and went to a few locations. Some were still there, but some of the ones that I wanted to see were gone. There was an ice cream sundae heart that is totally me. I hope they have it again this year because I see it everywhere on Instagram.
I am not sure when I am going to go because the parade launches it is only around for a short time. I recently saw that they are launching it April 13th and it will end either early or middle of June.
Secret Trip
I can't talk much about it BUT it is going to be epic!! I don't want to give me too many details away because I think it's an easy place to guess! The nice thing about this trip is that I'm not planning it. Most trips I plan and research everything. It's nice but also really nerve-racking to give up that control.
Upper Pennisula, Michigan
I first went to the UP 2 years ago for the walk across Mackinac Bridge with parents. When I was researching things to do with them, it immediately became a place that I wanted to come back and explore. During the pannie, I got into hiking and camping so I am looking forward to car camping and kayaking. I have been researching things to do and places to stop, and it just keeps getting prettier and prettier.
This is my first solo car camping trip. I still don't know when I am leaving or how long I will gone. I don't plan on having a set place where I will stop every night but more so just creating a list of things I want to do. Then just stop to wherever I get each night. I am so excited for this trip because I am going to take so many pictures and see some amazing things.
Explore Illinois
I don't have anything planned, but I just moved here last year. I feel like I haven't really explored Peoria and there is so much to do here. I am most excited about Farmers' Market's around town. I want to go on a lot of hikes around Illinois. I'm not sure when I am going to go, but my list is growing. I have heard really good things about Starving Rock which is near Chicago. There are some treehouses near St. Louis that have been recommended to me.