Here's to another month of 4 on Friday March 2022. It's 4 things on the 4th Friday of every month. This month's theme is BASEBALL. I don't know how much baseball I am going to see because I want to travel and explore as much as I can. There are a few games that I am sure that I will make it.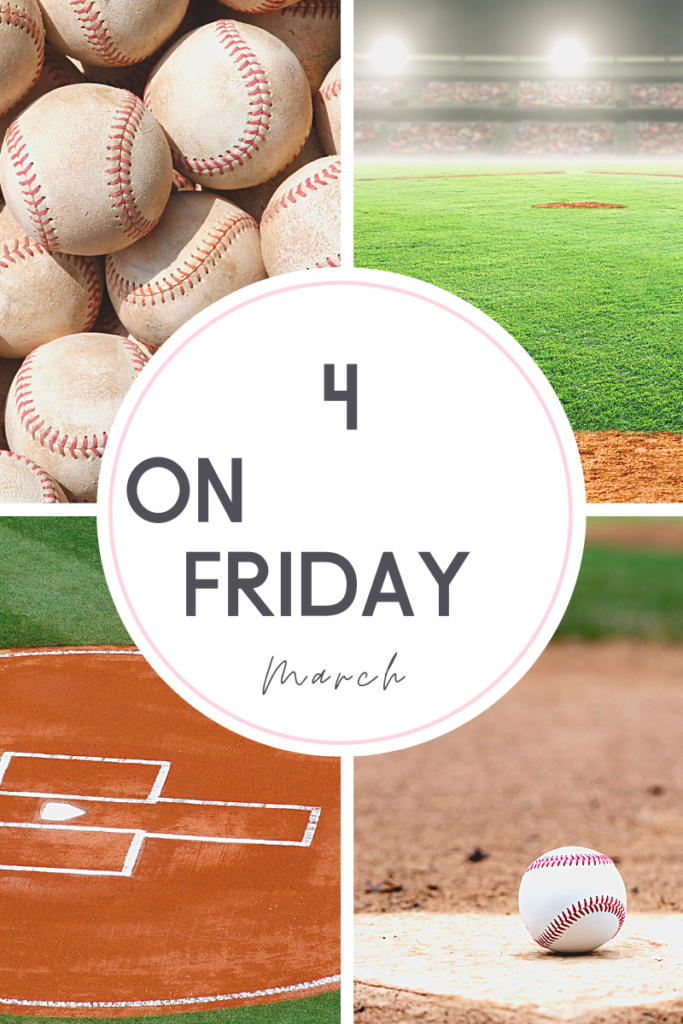 Savannah Bananas Game
I want to go to a Bananas game. I am not a huge fan of the Bananas if I'm being honest. The clips show up on my TikTok all the time. I think it's cute but sitting through 9 innings of it – I don't know. They are going on a USA tour this summer, and they will be near by at one of my favorite minor league stadiums – Iowa Cubs. I want to go to a game with an open mind and see what I think.
Mystery Games
I can't really talk about these games because it is a mystery trip. I am so excited about this trip because I am not planning it.
Chicago Cubs
I can't wait to go to Wrigley again. I went to a game last year. I was so amazed with everything and took it all in that I didn't get many pictures. This time I am getting so many pictures. Plus, it's Opening Weekend so it will be a completely different environment.
I am also a closet Cubs fan. I grew up in Iowa. My first baseball game was the Iowa Cubs. My first internship in sports was with the Iowa Cubs. Grandpa Ross is one of my managers. Dansby Swanson now plays the Cubs. (Former Brave and SEC baseball player)
Suite Night at the Chiefs
Since we have been with the Chiefs, each year I get suite for a game. Last year I had so much fun because my parents were in town, and they got to meet a group of my friends. The game was so much fun, and I can't wait for it again this year.
I don't go to a lot of Chiefs game unless there is a reason. Last year I went to Opening Day with a friend, when my parents were in town, bark in the park, and suite night. I use to go to a lot of games in the past but over the years I have slowly stopped going to the games. I might go if there a MLBer making a rehab start or if friends want to go to.
Honorable Mention
I am sure that these are not the only 4 baseball games that I am going to this season. It is the only 4 that are scheduled right now. I would love to back to South Bend because I know they have updated the stadium and changed affiliates since my last game.
College World Series
This is a bucket list trip for sure. I have been to the CWS once when it was at the old stadium. I have been around the new stadium but there were no games so we didn't get to go inside. I am hoping that since I live closer to Omaha that I might be able to go.