Motivation will never come. If you are waiting for motivation to work out you'll be waiting forever. When I start training new clients, I ask what motivates them. How do they like to be rewarded? I had one client who wanted to lose 100+ pounds. They wrote down small goals and big goals with a reward at each milestone. For example, when they lost 5 pounds they bought a sticker for their water bottle. When they lost 50 pounds it was new shoes. When they lost their goal weight and kept it off for a month they went shopping because they needed new clothes. They knew what worked for them when they didn't want to come to the gym.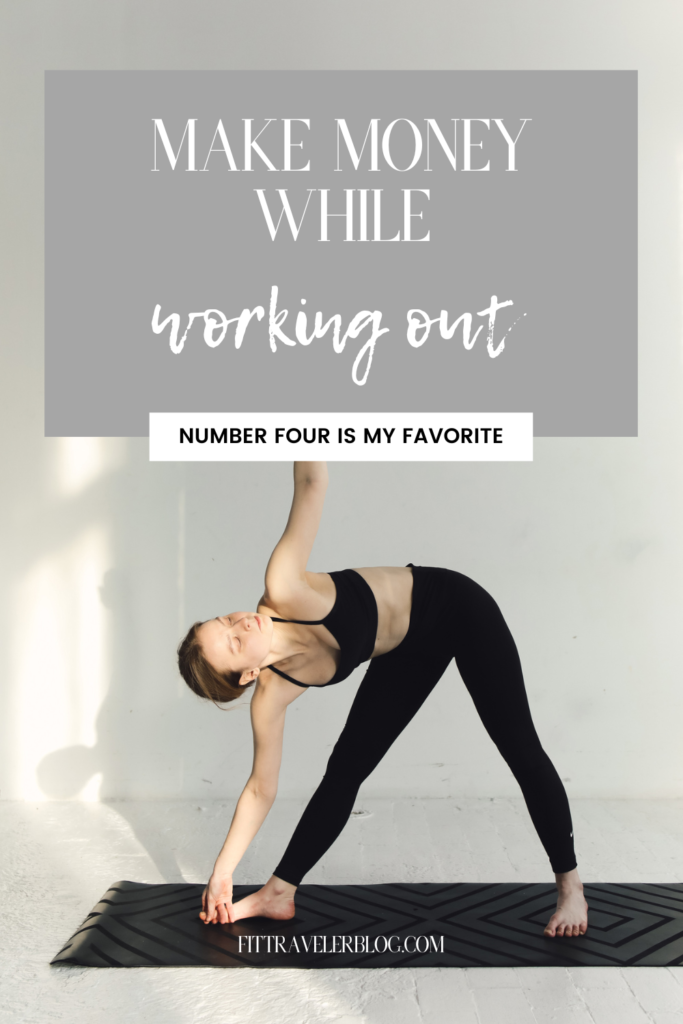 Money is a big motivator for people. Money can motivate people to do things that are outside their comfort zone because they can use that money for anything. Unfortunately, money rules the world. I have found several apps that will pay you for working out. Don't think that you are going to get rich, but anything helps right.
DietBet, StepBet
These are 2 different apps but the concept is the same. I have used stepbet more than dietbet. Stepbet is a fitness game that motivates you to walk more. To start you get a personalized step goal based on your goals and lifestyle. Then you join a group with a start and end date with buy-in amount. Most bets are around $40. After you get your personalized step goal and the game starts it's time to get moving. During each week of the game, you must hit a certain number of active and power days each week. If you miss your weekly goal, you are out of the running to win. Hit your goal the entire game you split the pot. I have done stepbet a few times and I usually win my money back.
DietBet is 4 weeks to lose 4% of their body weight and split the pot. A few days before the game begins, you'll receive your weigh-in word. You take 2 pictures: 1 – standing on the scale in lightweight clothes and 2 – you holding the weigh-in word. Then you play the game, you have 28 days to lose 4%. You can update the weight as often as you like but nothing is official until the final 48 hours after final day.
Both have a no lose guarantee which means that if you win your bet you won't lose money.
Dick's Sporting Goods
Dick's Sporting Goods give 3 points each day when you: walk or run 3 miles, take 10,000 steps, or stay active for 30 minutes. Every 300 points = $10 reward. I have gotten a few gift cards, and redeemed them for workout shorts. Honestly, this is one that I don't pay attention to the most which I should because every 100 days I could win a $10 gift card.
Paceline
Paceline rewards people for working out 150 minutes a week. The longer the streak the better the prizes. Each week has its own rewards. The rewards range from free trials to discounts on products. It's mostly fitness and wellness products. If you want to join, click here. Message me on Instagram when you join so we can cheer each other on. I'm currently working on earning a lululemon gift card.
Evidation (Formerly Achievement)
This app is probably the easiest to money, and they pay out in cash. The others payout in experiences and rewards. Evidation is based on working out and answering questions. I have my apple health connected to the app and I get points based on activity. The other day I took 2,335 steps and received 7 points. The easiest way to get points is by answering questions. Every day you can earn 12 points by answering how you slept, how you feel, what's your mood, and your quality of life. If you want to join me, you can here. (I do get 100 points per person that sign up with this code.)
PK Rewards
I personally haven't used this one, but I am considering downloading it. According to my research, you earn coins based on your effort score which is based on the intensity of your workout. Coins can be redeemed for prizes, gift cards, and more. If anyone has tried this or currently using it let me know.
Overview
All of the apps are pretty user-friendly and do not a lot of upkeep. If you connect your apple health to each app it does all the work for you. When I had my Fitbit, they connected seamlessly to each of the apps. The only one that you'll need to get on the app is Evidation to answer the questions.